Welcome To High Society Beauty
My name is Jesse, I began HSB in 2018 when I left my successful engineering career to follow my passion for beauty and fashion. When I first began, it became obvious very quickly that there was a need for a studio that offered multiple practices with an exclusive feeling. So I began my journey of learning a plethora of disciplines and earning multiple certifications. I wanted to create a space where you could not just get your makeup done, but also a facial or your hair or body treatments. Time is valuable, YOUR time is valuable so I have worked hard to maximize your time and make your visit as all-inclusive as you would like it to be.
I can't wait to keep showing the world HSB and all the diversity that beauty is.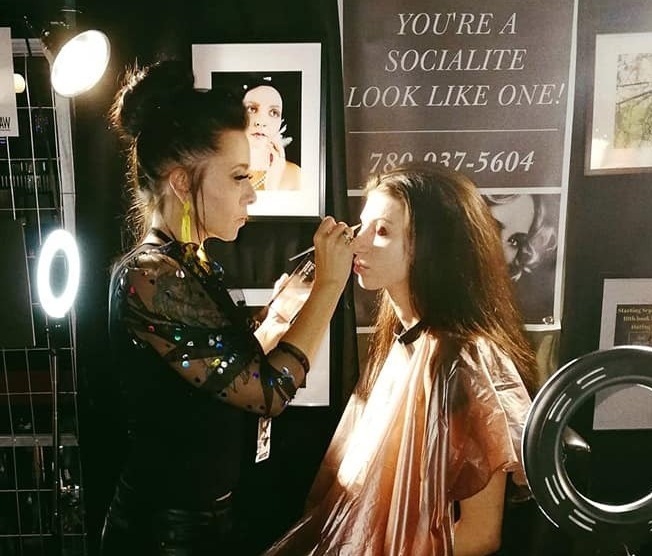 Jesse

- The curator of creativity, style and beauty behind High Society Beauty. A published and International award winning MUA & Advanced Aesthetician
Semarity
- 1st Assistant - The Wedding Wonder & expert at a soft glam look
Shay
- Freelance - Jack of all artistry trades, there is nothing she can NOT do
Meka
- Freelance - Master hair braider / extentionist
Allison
- Freelance - " Nailed it" thats what everyone says once their nails are done. Couture nails that will get you noticed
We have experience with Runway, Avant Garde makeup artistry, Fashion photography, Special events, Bridal and SFX.
Can't wait to meet you and create something beauitful together!